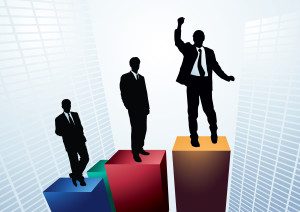 If you are browsing through a long list of MBA programs, you may be wondering just what the difference is between an executive and a Professional MBA (PMBA) program. While both programs are similar in nature, they are geared towards two different demographics of student. As you explore your options, you should know that there are programs that are tailored for professionals who already live busy lives but who would like to hold a business degree. For those who have already researched what a full-time MBA or an Executive MBA (EMBA) is, it is now time to learn about the PMBA.
What Makes the Layout of the PMBA Unique?
An MBA program for professionals has a unique layout due to the fact that professionals have demanding schedules and demand flexibility. Also referred to by some graduate schools as a Part-time MBA program, the PMBA is for the working professional who would like to advance their knowledge and expand their opportunities but who need to work and study at the same time, according to The Hatch Report. Since it is not possible for professionals to keep up with the intensive full-time MBA program, the PMBA has become the more practical option. Classes are either held on weeknights or on rotating weekends instead of one weekdays to allow the student to work, spend time with the family, and still commit to graduate studies.
How Long Does It Take To Complete a PMBA Program?
The standard full-time MBA program will take approximately two years to complete if the student passes each class and does not take a break from school. If you are a working professional who takes a program with a part-time layout, you can expect to spent three or more years dedicated to weeknight or weekend studies. How long you actually spend will depend on the course load that you are able to handle and whether or not you study through the typical summer and winter breaks to shorten the duration of the program. There may be an option to take a more intensive accelerated program, but these programs may not be ideal for working professionals who are trying to balance everything life throws at them.
Will It Payoff To Earn an MBA While Studying Part-Time?
There is a widespread debate as to whether or not an MBA will payoff in the long run, especially when students are spending three to four years paying for tuition. While some argue that the time spent is a waste, the data collected shows that those who earned their MBA after studying part-time did earn an average pay raise of 41% compared to their salaries prior to earning their MBA. After five years of possessing an MBA, these same professionals saw a salary hike of 56%, according to Forbes. This pay raise is higher than the one seen by executive MBA's due to the fact that they are already earning high salaries to begin with.
Related Resource: International MBA
To really benefit from earning an MBA as a professional, you need to be open to leaving your company and competing with other professionals for the title that you want to hold. Not only will this help you get new offers, it will also show you how much your current employer values you. Be sure to consider the pros and cons of the Professional MBA program, and decide if this is the right move to propel your career.