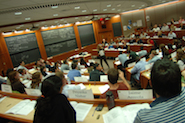 Before you determine whether a business degree aligns with your professional career goals, it is essential that you possess a strong understanding of what business school is and what will be expected of you in an accredited business program. In order to ensure that business school matches your personal skills, interests, and disposition, the following links provide a comprehensive overview on business school and some of the most popular reasons why students should decide to study business for greater opportunity.
Once you have made the decision that business school is the right setting for achieving all of your educational and professional objectives, you need to be able to pick the right school for earning your undergraduate and/or graduate business degree. With so many options available nationwide, one of the most overwhelming challenges in applying to business school is deciding where to go. Since all business schools are not created equal, the below resources will cover the top factors to consider when finding the best accredited business school for you.
As one of the most flexible degree options available, the majority of business administration degree programs offer a broad range of major concentration areas that help students specialize their studies in a particular business function. While most business degrees can help you improve your general business knowledge, communication skills, and leadership abilities, specialized business degrees offer a career-focused curriculum in a specific discipline. The following resources explain some of the most popular business degree areas offered, ranging from Accounting and Entrepreneurship to Human Resource Management and Marketing.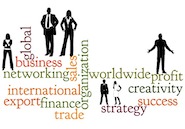 For those who are fascinated by foreign cultures, have a naturally global perspective to business, or simply want to explore other areas of the globe, earning a degree in international business may be a great option to consider. Whether you are studying at the associate's, bachelor's, master's, or doctoral degree level, be sure to click on the below links to learn more about the various degrees available in international business to get on the right track to a fascinating career with a focus on the global business market.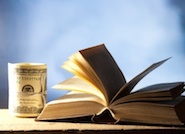 Due to the fact that the costs associated with tuition at the university level continue to rise across the nation, you are most likely concerned with whether or not you can actually afford to pursue a business degree without accumulating mountains of student loan debt. Since earning a business degree leads to significantly higher starting salaries than some other disciplines, it is recommended that you read on to learn more about the costs of attending business school to if it is worth the investment for your future.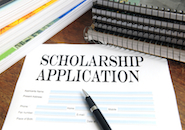 Now that you have a good idea on the rather high expenses that will come with earning an undergraduate or graduate business degree, it is important to realize that there are luckily numerous providers that will grant additional funding support to qualified applicants to help reduce the financial burden of post-secondary education. Whether offered by large public corporations, private organizations, or specific universities, the following links will provide an immense list of available scholarship opportunities that are specifically geared towards those who will be studying business.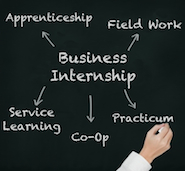 While accredited business degree programs will provide students with the foundational knowledge and skills needed for career success, an internship experience can go a long way in terms of learning all the tools of the trade. Not only can landing an internship be a great way to gain a valuable insider's view of the business world, but being a business intern can also be the best method for building a solid resume that will attract future employers. Follow these links to find out more about how you find the best internships available to business students.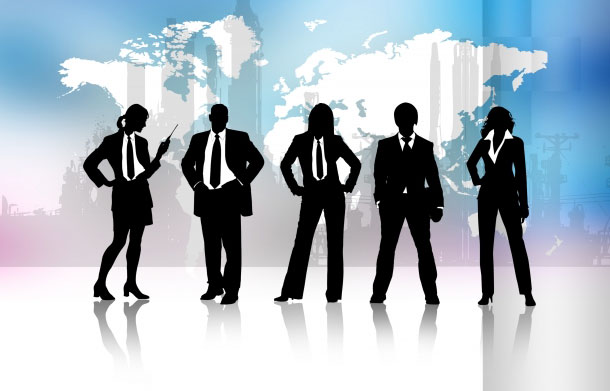 As one of the degree options that basically guarantees a job offer, business degrees are often given the positive reputation for being the most utilitarian because they can be applied to so many different in-demand positions in various sectors of the economy. If you are considering a degree in business but are not sure what potential career opportunities can be expected upon graduation, read on to discover all of the abundant professional options that await graduates with an accredited business degree in today's job market.
According to the latest salary survey from the National Association of Colleges and Employers (NACE), college graduates who walk the stage with a business degree in hand have the third highest starting salary among all of the degree options available. Since it is clear that business degree programs come with lower unemployment rates and a higher return on investment, the below resources will provide an in-depth look at the salary potential for business graduates.
In the fast-paced ever-evolving business marketplace, continuing education is virtually essential for business leaders to stay up-to-date on all of the latest developments, skills, technologies, and research findings associated with the business field. While continuing education can be difficult for business professionals to fit into their busy full-time schedules, the following are some business continuing education programs from top-notch universities nationwide that are offered in flexible on-campus or even online formats to accommodate students' diverse needs.